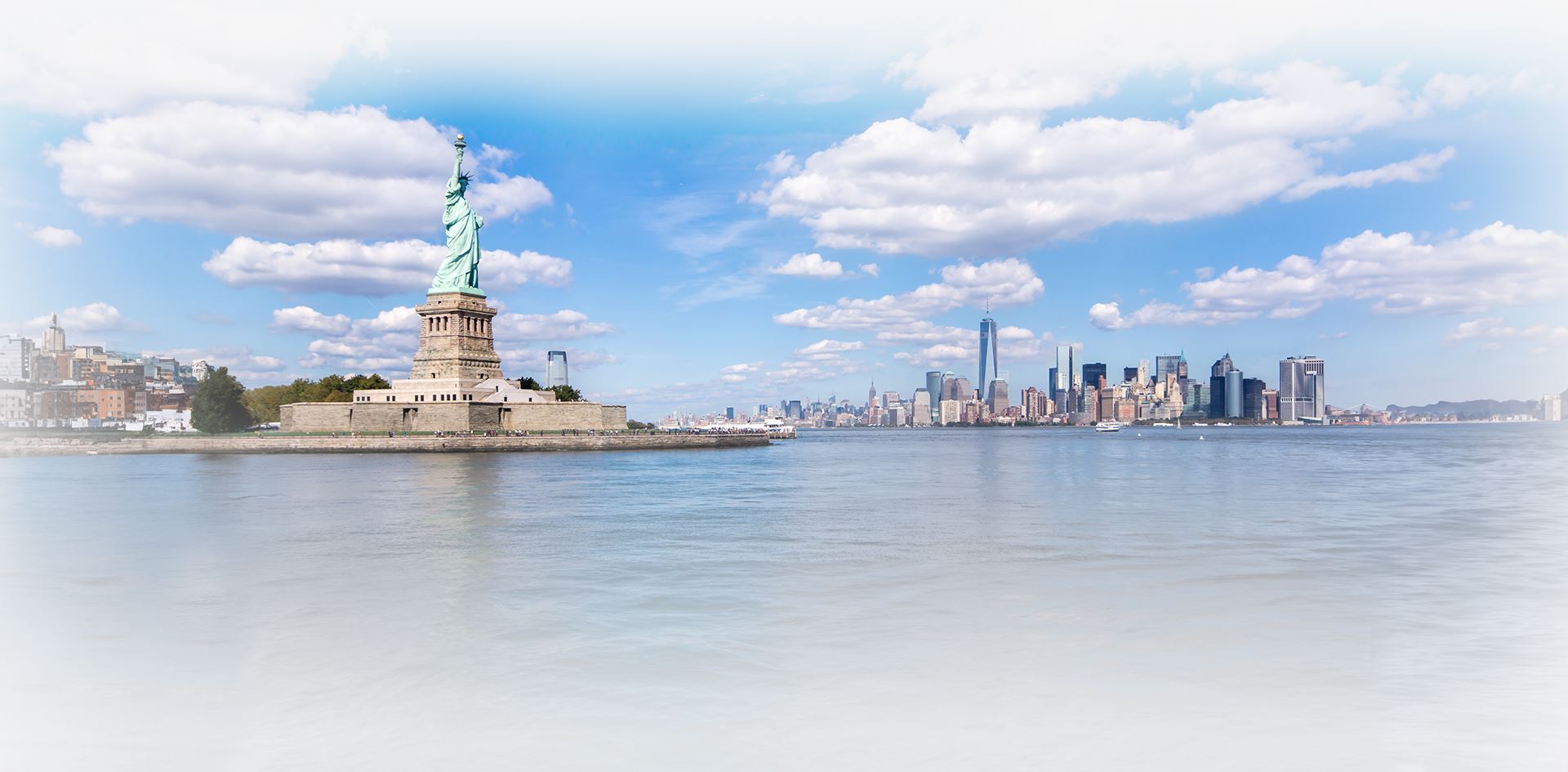 45 Years of Combined Legal Experience QUALITY MULTILINGUAL SERVICE We remain on the cutting-edge to ensure we are providing you with the highest caliber of service possible. LOS ANGELES IMMIGRATION ATTORNEY
Choose Compassionate Legal Counsel. Choose a Firm that Is Ready to Assist You.
For more than a decade, the Los Angeles immigration lawyer at Arnaout Immigration Law Firm has been helping individuals, couples, employers, and families meet their immigration goals, maintain legal status, and achieve their dreams. From simple petitions to aggressive removal and deportation defense, our team continually provides incisive and effective counsel that is well-versed in the latest immigration laws.
What Does an Immigration Lawyer Do?
An immigration lawyer specializes in providing legal assistance and guidance to individuals or families dealing with immigration-related matters. Immigration law is complex and a rapidly changing area of law, as such an experienced immigration lawyer can help you navigate the intricacies of immigration processes, visa applications, legal status, and other immigration-related issues. Here's an overview of how an immigration lawyer can help you:
Visa and Status Assistance: Immigration lawyers help individuals and businesses understand the various types of visas available and guide them through the application process. This includes family-based visas, employment-based visas, student visas, tourist visas, and more.

Green Card and Permanent Residency: Immigration lawyers assist clients in obtaining lawful permanent residency (green cards) through family relationships, employment opportunities, refugee or asylum status, and other means.

Citizenship and Naturalization: Lawyers help eligible immigrants navigate the process of becoming U.S. citizens through naturalization. They guide clients through the application process, citizenship tests, interviews, and any potential issues that could affect eligibility.

Deportation Defense: Immigration lawyers represent individuals facing deportation proceedings. They help clients understand their rights, explore possible defenses, and advocate on their behalf before immigration courts.

Compliance and Document Preparation: Immigration lawyers help clients prepare and submit the required documentation, petitions, and applications accurately and on time.

Legal Advice: Immigration attorneys provide legal advice on a wide range of immigration matters, helping clients understand their options and make informed decisions.

Advocacy: Lawyers advocate for their clients' rights and interests, especially in cases where individuals are facing challenges with immigration authorities.

Keeping Up with Changes: Immigration law is subject to frequent changes and updates. Immigration lawyers stay informed about new regulations, policies, and procedures to ensure their clients receive accurate and up-to-date advice.
Immigration lawyers play a crucial role in helping individuals and families achieve their immigration goals, navigate the complexities of U.S. immigration law, and overcome challenges they might encounter in the immigration process. If you are facing an immigration issue, don't hesitate to contact our firm today!
Immigration Attorneys Serving Los Angeles & Beyond
When faced with tough immigration matters, being able to lean on dependable, ethical legal counsel will be an invaluable asset to your personal success. Immigration law is our passion, and this can be seen in everything we do. Day-in and day-out, our processes, our team members, and our actions are all primarily focused on delivering better immigration solutions.
We want to help you find relief. Call our immigration lawyer in Los Angeles at (818) 276-9900 or contact us online to request a consultation to discuss your case confidentially. We offer services in English, Spanish, Tagalog, Cebuano, and Arabic.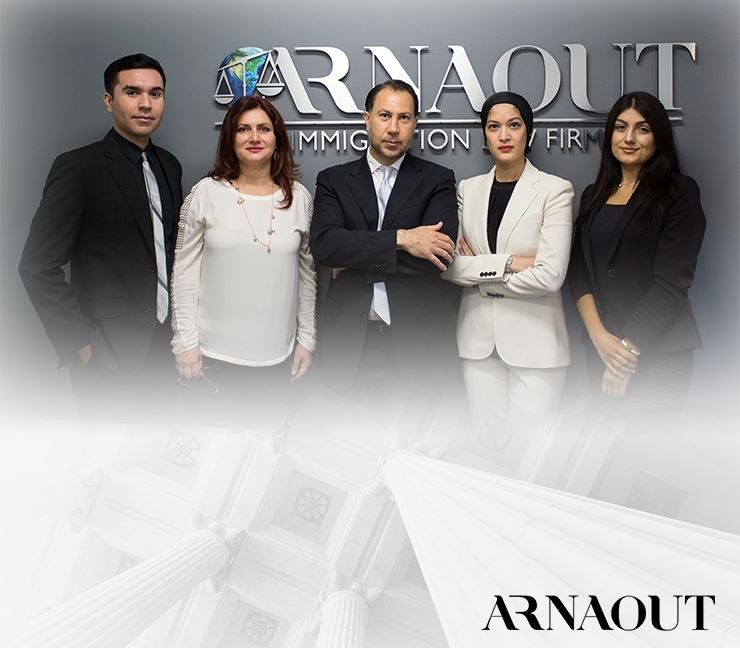 Taking a Hands-On Approach to Your Case
"Don't make a decision about your immigration case out of fear of the unknown. Knowledge is power. Allow me the opportunity to thoroughly review your file and do my job to try to find you a relief you qualify for. What you will get out of this process is the knowledge that you will need to make an informed decision about how to proceed with your life." – Attorney Arnaout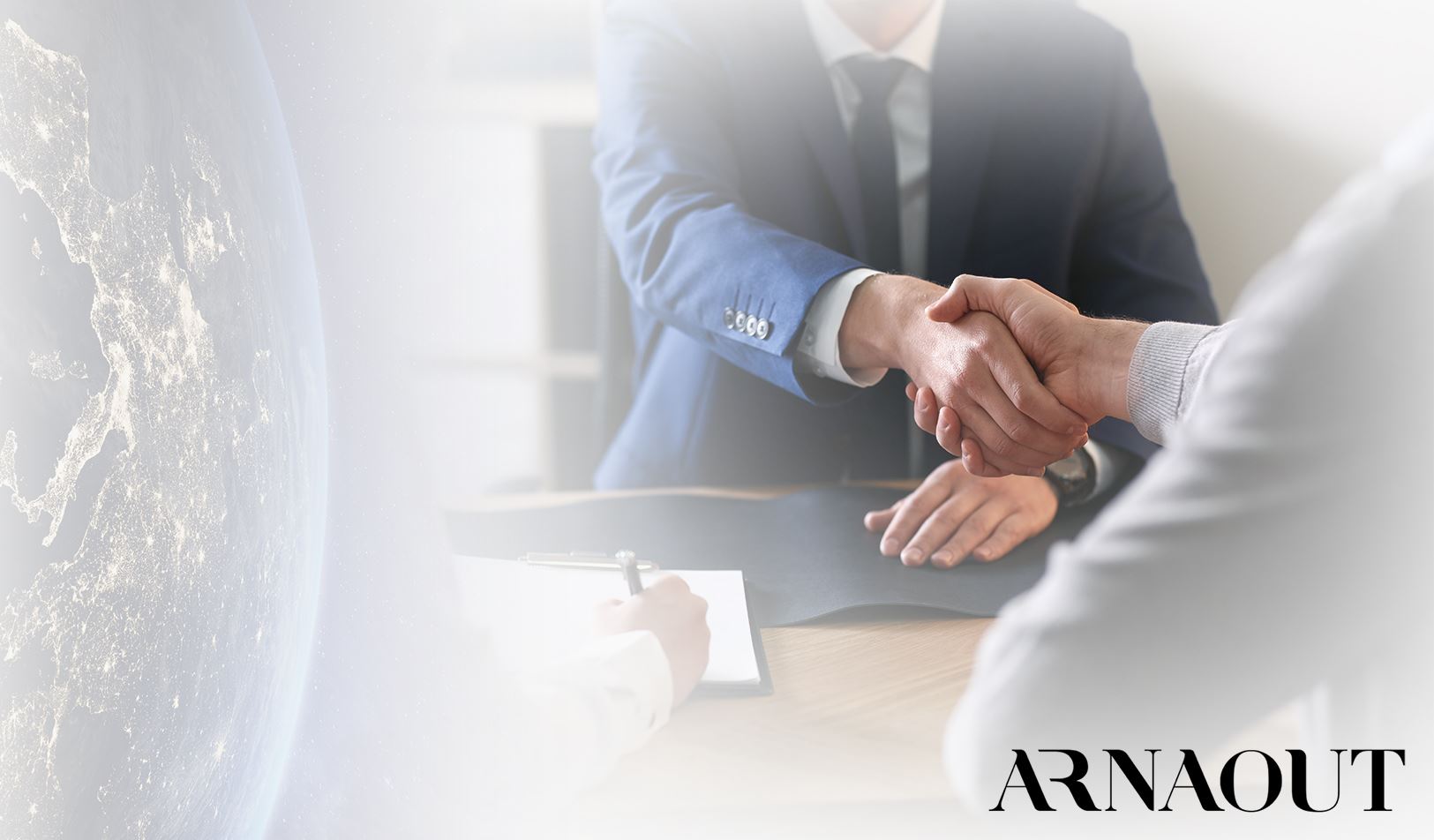 TURNING LEGAL PROBLEMS INTO SUCCESS STORIES
"Thank God that I found Attorney Arnaout!"

- Former Client
Resolve Your Immigration Matter with Proven Representation by Your Side
Flat Rates & Flexible Payments
OUR MISSION & FOCUS:
Make Our Clients Happy. It's That Simple.
At Arnaout Immigration Law Firm, our Los Angeles immigration attorneys understand the high stakes associated immigration law matters. Often times, livelihoods are hanging in the balance, families are fighting to stay together, and people are struggling to continue the lives that they have built here in the U.S. That is why we provide reliable and effective legal counsel. Our clients expect to receive compassionate advocacy, so we deliver. We practice according to the highest standards of professionalism and compassion on behalf of the people and stories we represent.